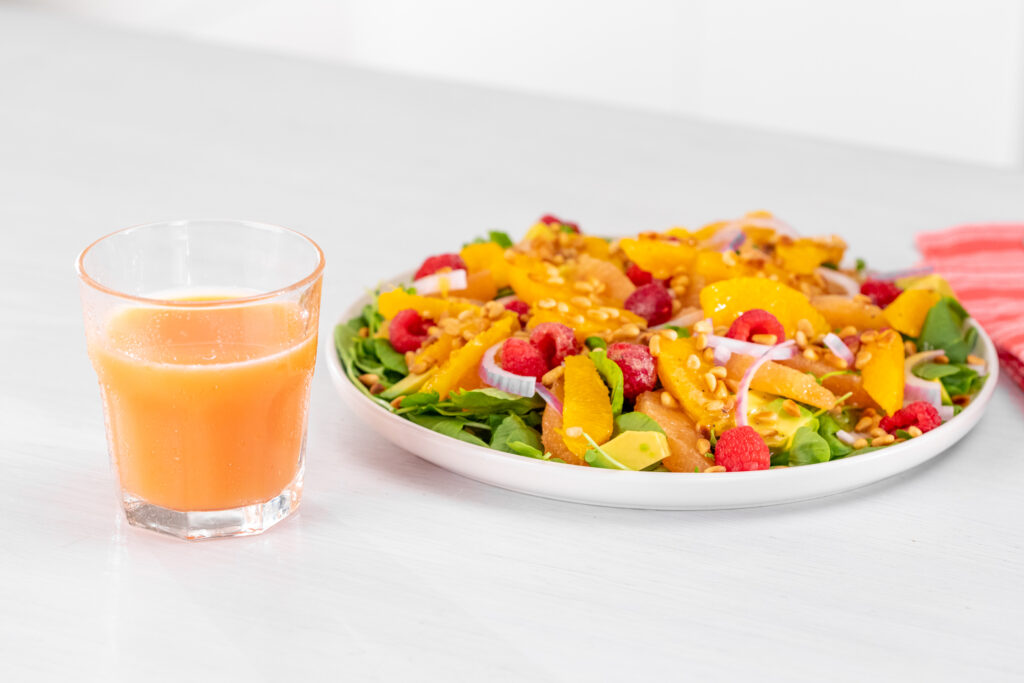 Florida Grapefruit and Orange Salad with Raspberry Vinaigrette
Ingredients
For Salad:
1 bunch watercress, washed and trimmed
2 Florida Grapefruit, segmented
2 oranges, segmented
1 avocado, pitted, peeled and diced
60g red onion, sliced
60g raspberries
35g toasted pine nuts
For Raspberry Vinaigrette:
2 tbsp. juice from one Florida Grapefruit
2 tbsp. raspberry vinegar
1 tsp. Dijon mustard
4 tbsp. extra virgin olive oil
Preparation
Florida Grapefruit and Orange Salad with Raspberry Vinaigrette
1. In a large salad bowl, combine watercress, Florida Grapefruit and orange sections, avocado, onion, raspberries, and pine nuts.
2. In a separate bowl, whisk together Florida Grapefruit Juice, vinegar, and mustard. Slowly whisk in oil, whisking until emulsified. Season with salt and pepper to taste. Drizzle over salad, tossing to coat. Serve immediately.