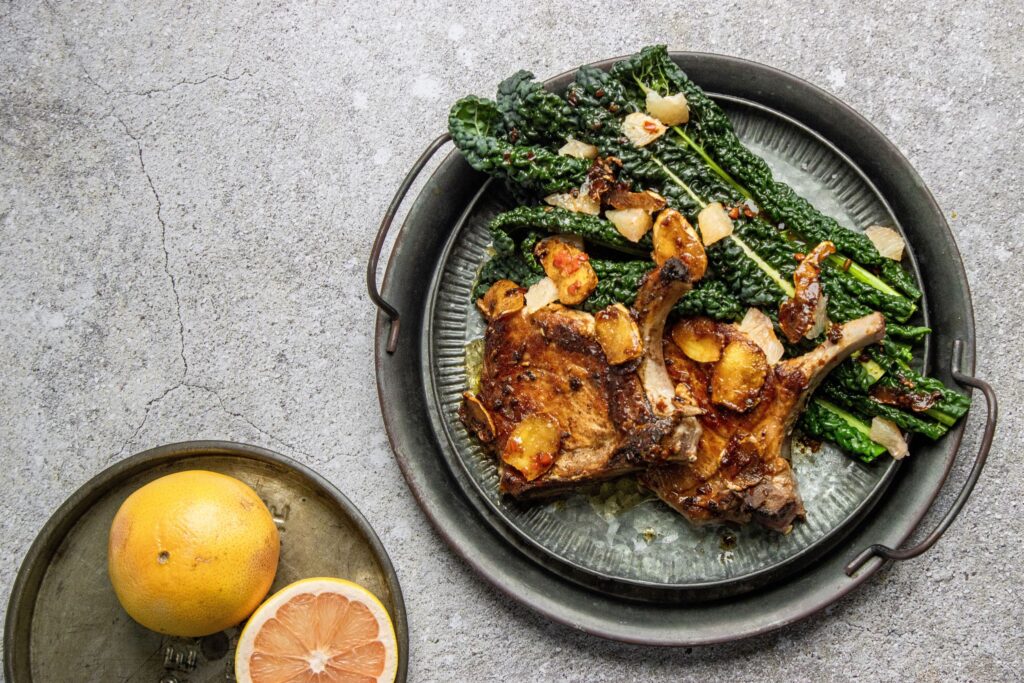 Pork with Florida Grapefruit, Chilli, and Ginger
Serves 2
Ingredients
2 Florida Grapefruit
2 pork chops
2 tbsp olive oil
Salt and pepper
1 tbsp fennel seeds
30g butter
1 thumb of ginger
1 red chilli
1 bunch of kale
Preparation
Pork with Florida Grapefruit, Chilli, and Ginger
1. Season the pork chops with olive oil, salt, pepper, and fennel seeds. Place the chops into a pre-heated frying pan on medium heat and cook until golden on each side. It should take about 5 minutes for each side.
2. Meanwhile, slice the ginger and chop the chilli before adding to the frying pan.
3. Zest the Florida Grapefruit over the pork, before cutting in half and squeezing out the juice straight into the pan.
4. Add the butter and kale to the frying pan and continue to cook for 3-4 minutes until the pork is cooked and the kale has just softened.