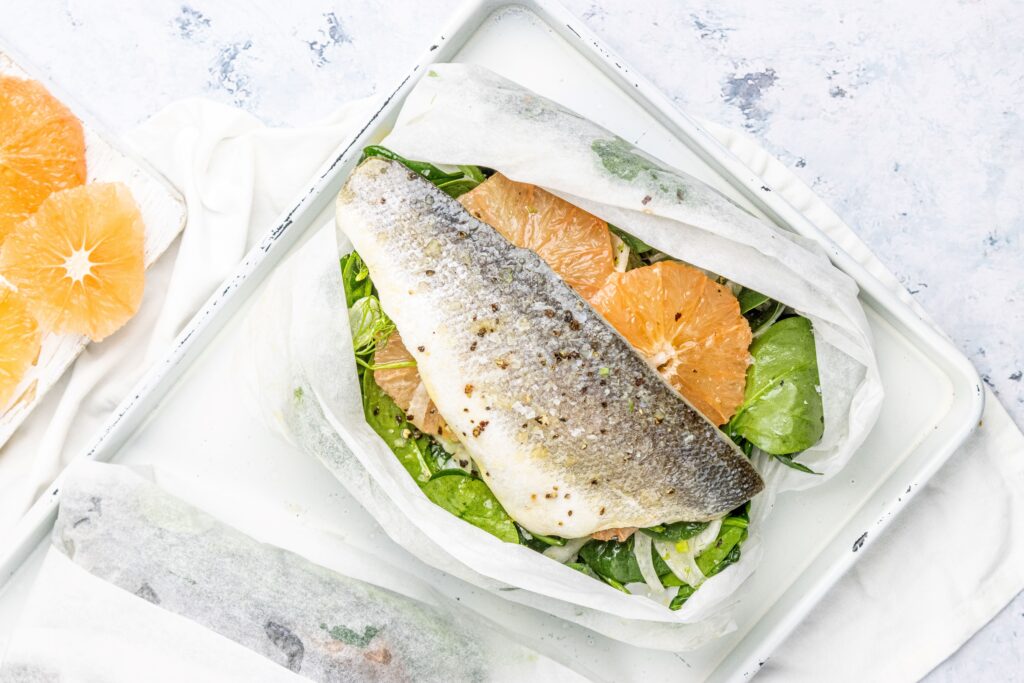 Sea Bass Parcels with Florida Grapefruit, Fennel, Butter, and Spinach
Serves 2
Ingredients
2 Florida Grapefruit, skin removed and cut into slices
1 fennel bulb
200g baby spinach
Salt and pepper
40g butter
2 sea bass fillets
Preparation
Sea Bass Parcels with Florida Grapefruit, Fennel, Butter, and Spinach
1. Slice the fennel bulb in half, then slice as thinly as possible. Drizzle with a little olive oil and season with salt and pepper. Tear off 2 A4 sheets of baking parchment and place half of the spinach into the centre of each piece of paper.
2. Scatter over the fennel and place the slices of Florida Grapefruit on top.
3. Finally, finish with a slice of butter on each and top with the fillets of sea bass, skin side up.
4. Add a drizzle of olive oil before folding up the paper to create a parcel, not forgetting to tuck the ends underneath itself. Bake in a pre-heated oven at 170c for 15 minutes until the fish is cooked.