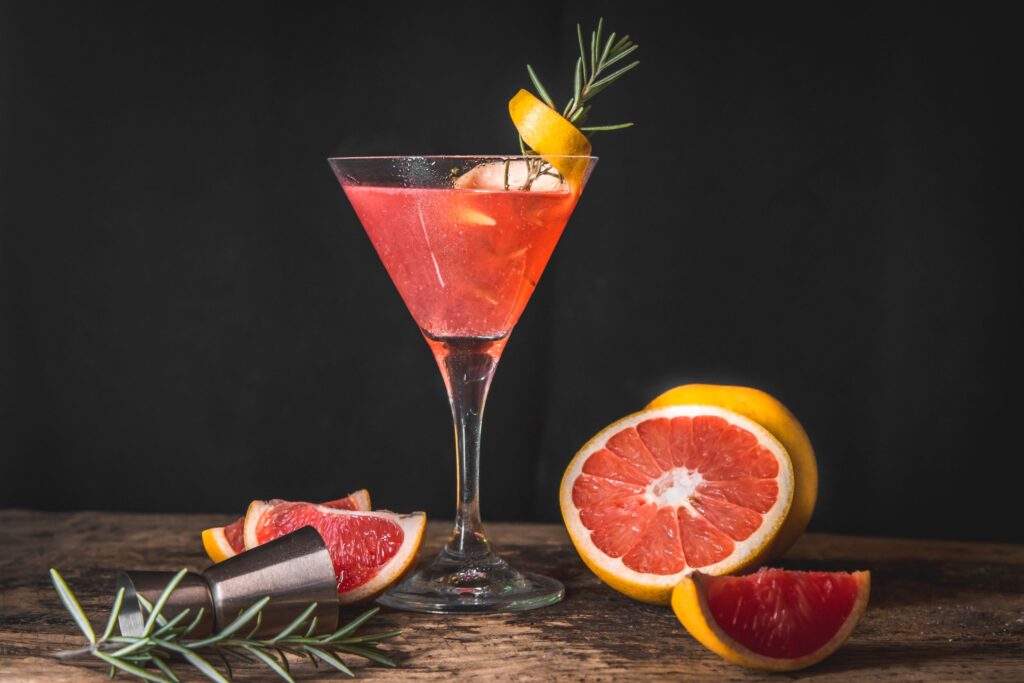 Florida Grapefruit Gin Fizz
Serves 2
Ingredients
1 Florida Grapefruit
50ml dry London gin
300ml prosecco
2 sprigs of rosemary wrapped in Florida Grapefruit peel
Preparation
Florida Grapefruit Gin Fizz
1. Cut the Florida Grapefruit in half and squeeze out the juice into a cocktail shaker.
2. Add the dry London gin and 6 ice cubes.
3. Shake together until chilled and frothy, then pour into 2 cocktail glasses.
4. Top up with prosecco and finish with a sprig of rosemary wrapped in a piece of Florida Grapefruit peel.