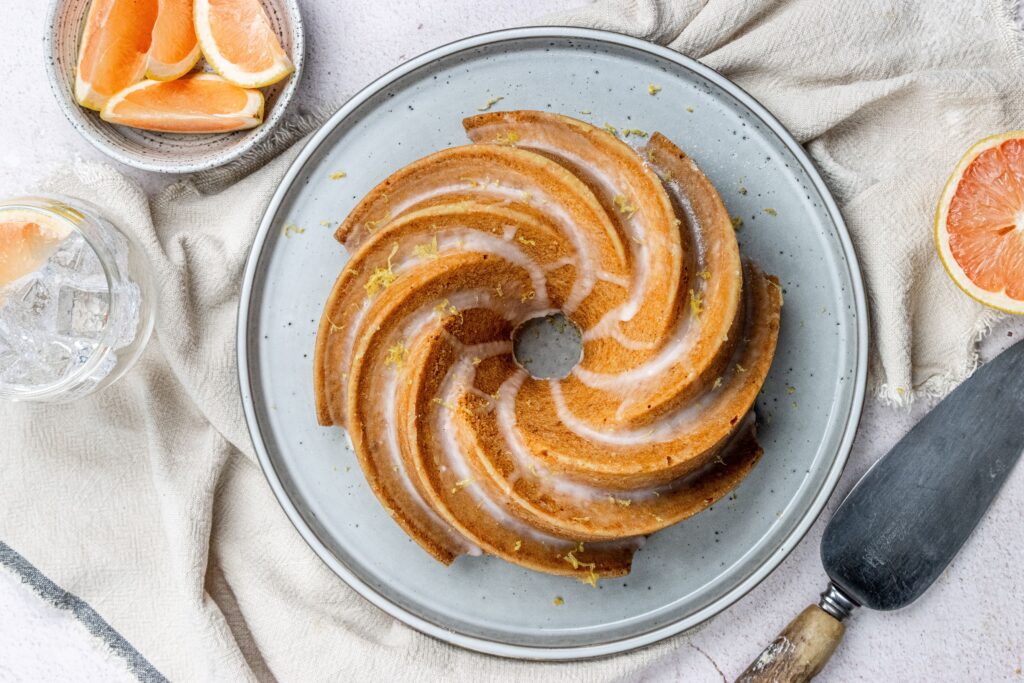 Florida Grapefruit Drizzle Bundt Cake
Ingredients
2 Florida Grapefruit, zest for cake and juice for the icing
250g butter, unsalted
250g sugar
1 tsp vanilla extract
4 large free range eggs
250g self-raising flour
For the icing
50ml gin and tonic
150g icing sugar for the glaze
Preparation
Florida Grapefruit Drizzle Bundt Cake
1. Mix together the butter and sugar in a mixing bowl with an electric whisk. The mixture needs to be nice, light, and fluffy. Then, add the eggs one at a time making sure you mix well between each egg. Add the zest from the Florida Grapefruit along with the flour. Fold the flour into the mixture carefully.
2. Transfer the cake mixture into a non-stick Bundt tin and bake in a pre-heated oven at 170c for 30-40 minutes or until golden and cooked through.
3. Once the cake has come out of the oven, leave to rest for 20 minutes before turning out.
4. Mix together the icing sugar, Florida Grapefruit juice, and a little gin and tonic in a small bowl.
5. Drizzle the icing over the cake before serving.